In one of my previous posts, I outlined how you can use Campaign Monitor to work through your historical data and get the required consent. If you're working with Mailchimp, there is no need to setup a specific landing page because you can just use the built-in Merge Tags.
The one you will need to use to prove consent for your historical data is *|UPDATE_PROFILE|*. This will allow your subscriber to update his or her marketing preferences in their web browser. It will save the date of their profile update, too which you can use to prove consent. The Update Profile link is unique to each subscriber and campaign.

Here is an example of how to use the merge tag:
Go the your sign up form first and add a new text field called Email Marketing Consent.

Prepare the mailer and insert the *|UPDATE_PROFILE|* as a link. Explain in the text that subscribers need to put in a yes or no in the Email Marketing Consent text box to update their preferences. Send the mailer.
Your subscribers who used the perference update functionality will have had their profile updated with the respective date.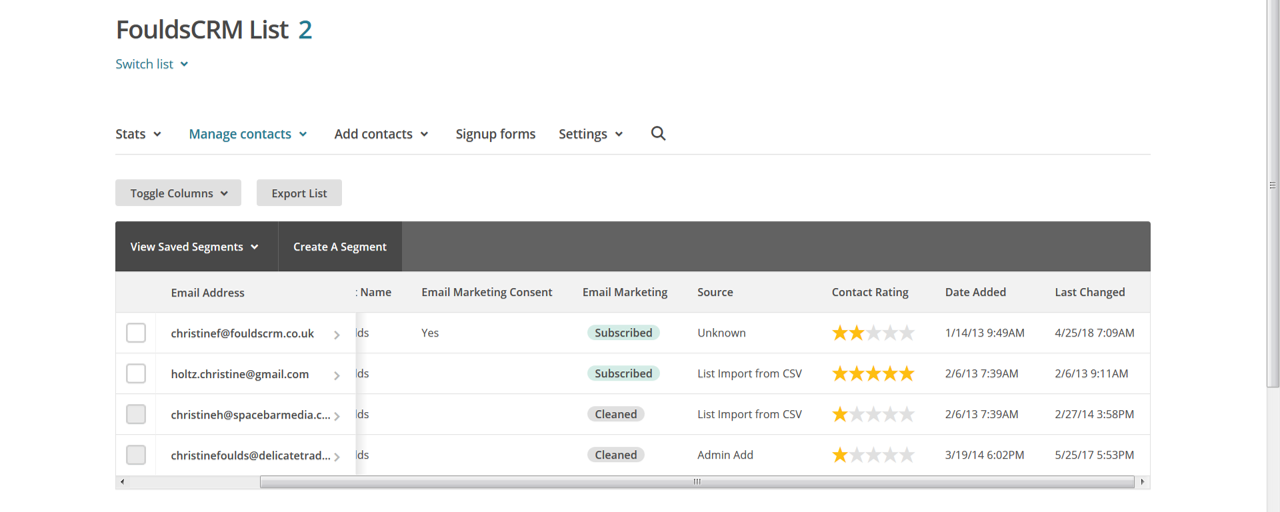 If you're not too sure about the merge tags, you can follow the same procedure used outlined in the
GDPR Campaign Monitor post
by creating a landing page. People clicking on the link are sent to the GDPR landing page which proves that consent was given to receive further email marketing.
In the regulations it also states that subscribers have the right to a retention period which means after a reasonable amount of inactivity you, as the subscriber, have the right to have your data deleted. Now, if you said your retention period is 24 months, there is currently no easy way to segment your inactive subscribers in MailChimp.
Currently MailChimp allows me to see who hasn't opened an email from the past 20 campaigns. This is the latest I can do. If you send an email once a month that will work for you. But if your campaigns go out weekly, this in-built segmentation tool is of no use to you.
I've asked MailChimp if these aggregated campaign information are going to be extended to longer time frames in the near future but the answer was inconclusive. For now, you need to create an API to segment your list with your retention condition.
In the next coming days, MailChimp will be releasing system updates in line with GDPR so it's worth checking your emails if you signed up to their newsletters.