Mailchimp Case Study – MoldyFun
Over the past three months, we worked very closely with a company called MoldyFun which specialises in novelty baking, chocolate and ice tray moulds. Before they approached FouldsCRM, they had already been successfully trading for more than four years. With the increased demand for baking utensils, the Moldyfun team decided to strategise their communication better and automate as much as possible. This is when FouldsCRM was approached. I was very happy to help out and implement what was requested and much more.
As this has been a really fun project which was meant to last for a couple of weeks and turned out to be 10 weeks, I thought I shine a light on all of the features we used in Mailchimp to enhance the existing communication that had already been set up by MoldyFun.
Schedule Mailers
One of the first tasks was to create event specific content that can be scheduled in advance. This is a very straight forward approach and just meant that I created various topic related mailers. However, I also provided a detailed content planner with important dates for the US, UK and DE market. In the end, we agreed on over 10 different dates per market setting up to three mailers per event with some of them having already been scheduled for 2021!
If you know that prices, products and content are not very likely to change, then this is a really good approach. Working ahead will give you head space to create unique content when unexpected events happen.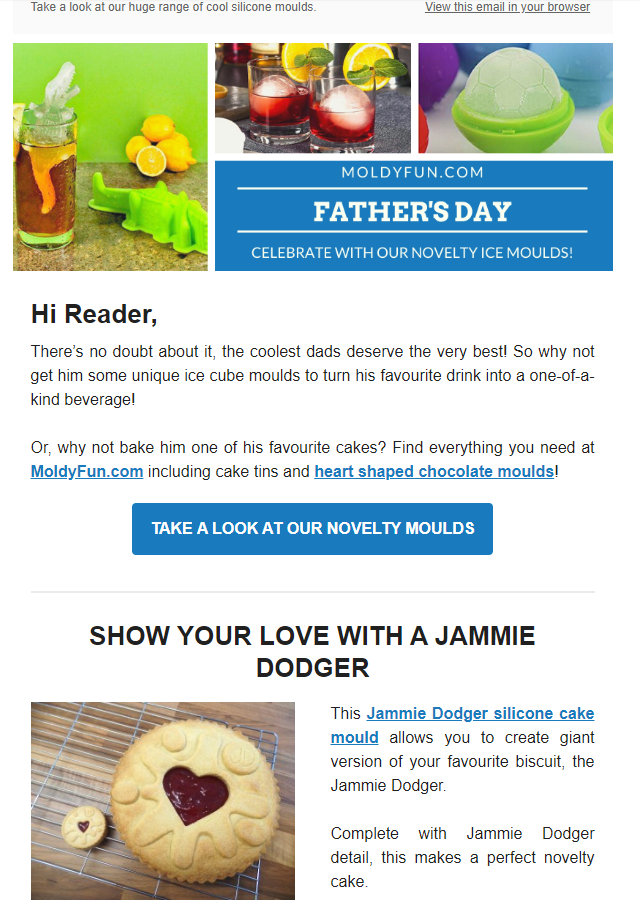 Automated Mailers
Most of the project focused on setting up automated mailing flows that ensure that subscribers and customers receive the right message at the right time and with the right frequency.
Automation I created include:
1. Welcome/On-boarding Mailers
2. Product Recommendation Mailers
3. First Purchase Thank You Mailers
4. Refer A Friend Mailers
5. Abandoned Cart Mailers
6. Order Notification
7. RSS Blog Update Mailers
8. Re-engagement Mailers
9. Birthday Mailers
10. Tag Added Mailers (these mailers are automated when a specific tag is added to a subscriber i.e. product category, sign up form, subscriber status and so forth)
All mailers were created in English and German.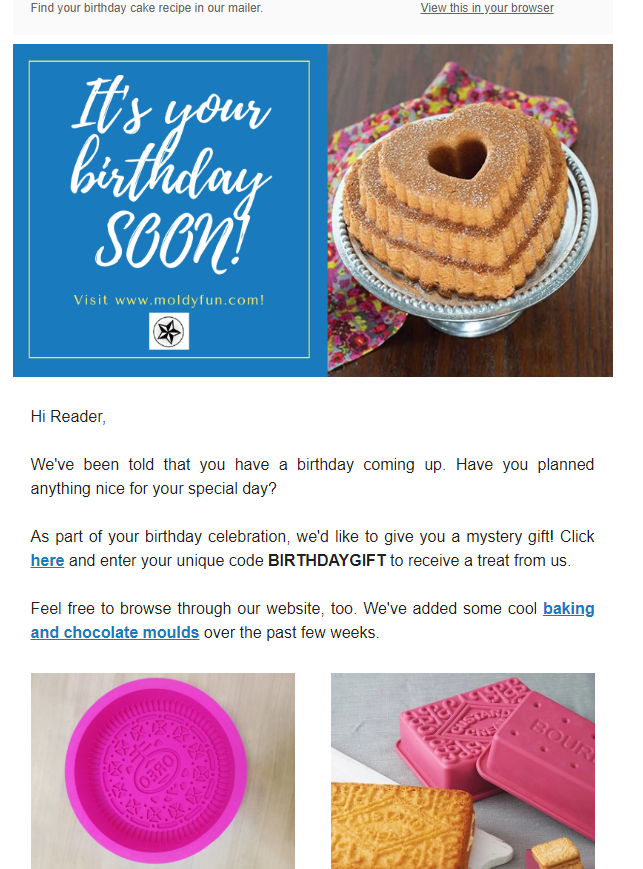 Landing Pages for Acquisition
Mailchimp does not only allow you to communicate with existing customers but also helps you with growing your list and win new customers. One of the ways to do that is by utilising their landing page creator. I'm a big fan of this feature. You don't need to be a coder and designer to be able to create enticing and eye-catching landing pages as you can just use one of their existing landing pages and re-brand it accordingly.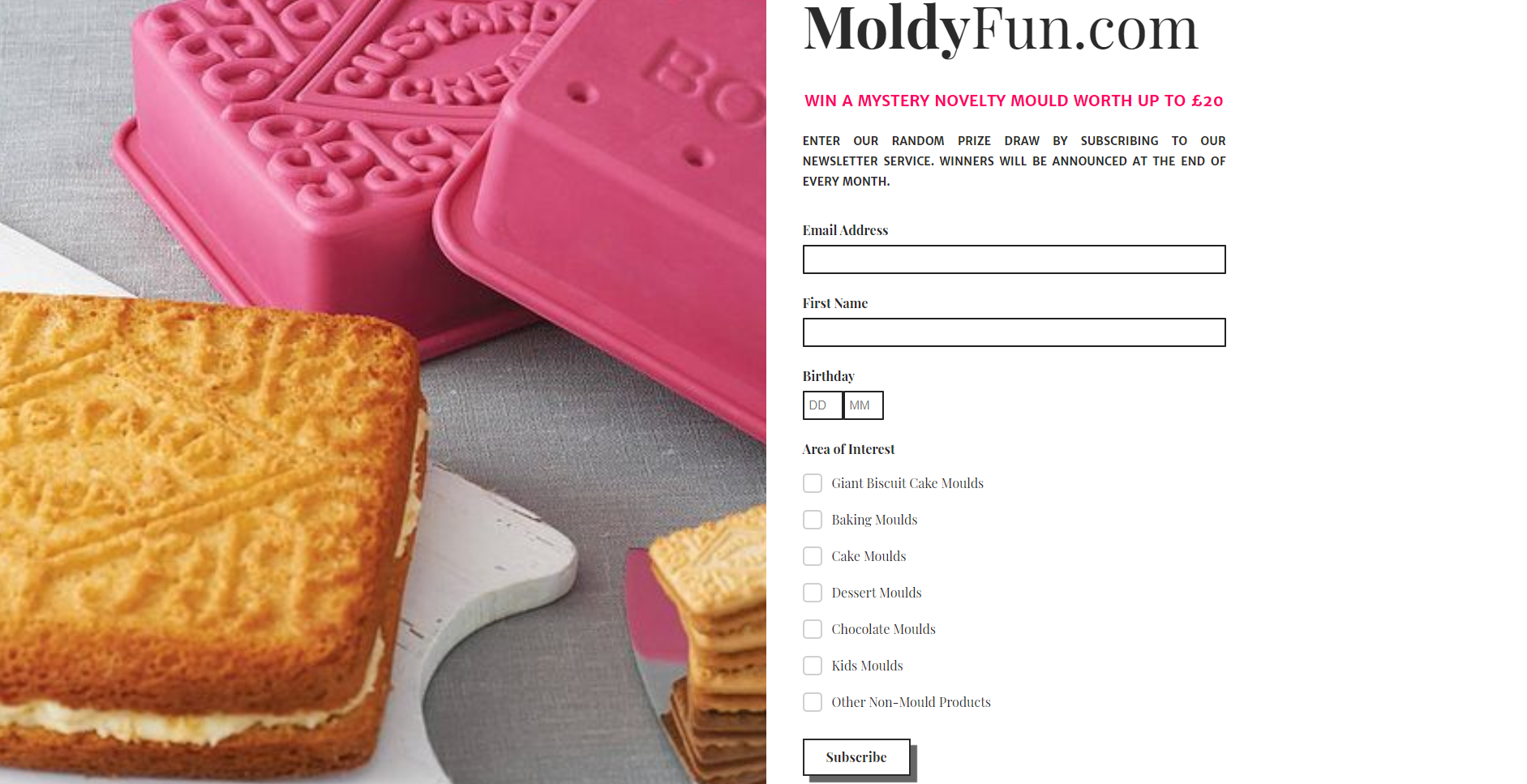 Post Cards
This is the first time I created a digital post card. In this case, it will be primarily used as a mailer, but the design can also be used for the post card feature provided by Mailchimp.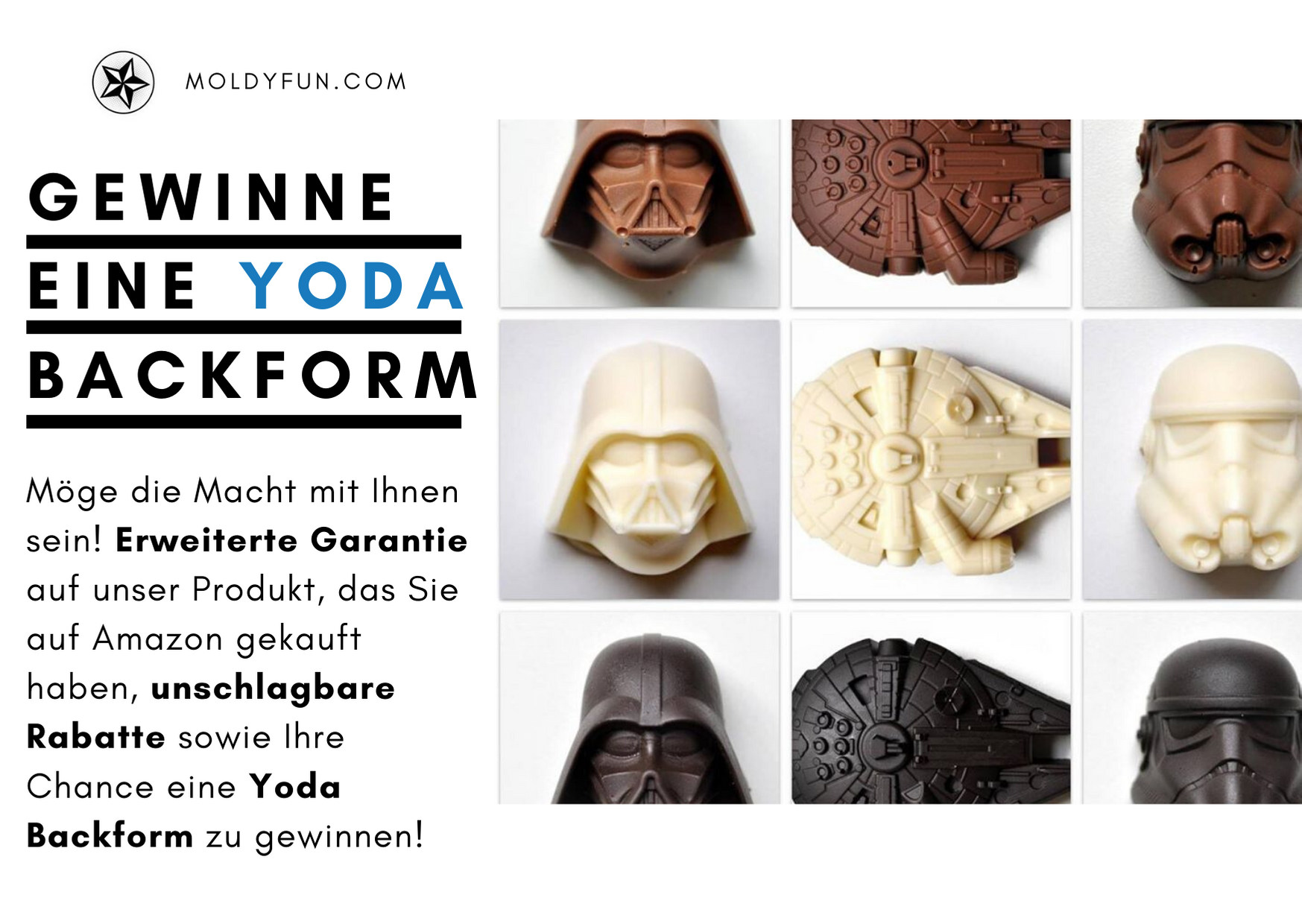 Pop-up Sign Up Form
Mailchimp gives you quite a good variety of forms that you can setup and implement on your website to collect new subscribers. I first had to tidy up the fields used for the form as well as discuss the data that is really relevant for the business now but also in the future. It's more difficult to add new data points in Mailchimp so it's better to sketch out what data you need so that you don't run into difficulties later on. Once that was decided, I just went into the system and created the pop up.
After all of the tasks were completed, I was asked to duplicate some of it for a new audience.
It's been a great project to be involved in and the response of the customers has already proven that it was time well spent.
If you'd like to discuss your costumer communication or how to use Mailchimp to its fullest potential, please don't hesitate to
get in touch
.