Mailchimp launches free website builder
2019 has really been a year of change for Mailchimp. Steps were already taken back in 2018 but this year the email marketing software provider really went full steam ahead and changed into an all-in-one marketing platform. To stay competitive in this very crowded market, Mailchimp recognised that it needs to offer more and become a CRM platform.
With this in mind…Mailchimp launched their free website builder allowing users to create their own website while using their existing marketing services such as email, social posting and direct mailing. You can find the feature in your account in the navigation under 'Brand'.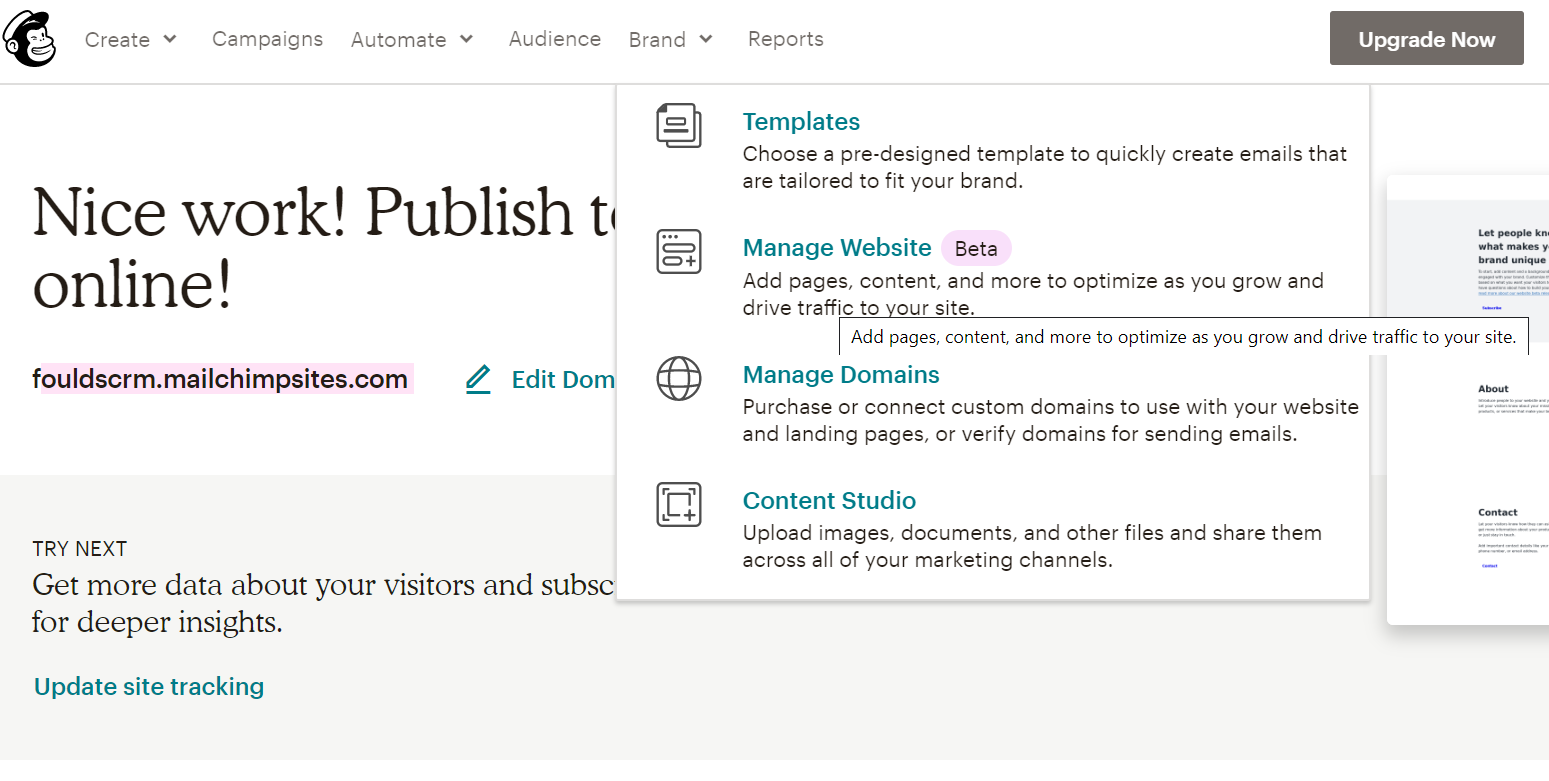 "We decided to develop a website builder that will integrate seamlessly with your emails, landing pages, signup forms, social posts, and ads. It even comes with a built-in signup form, so you can build an audience of people who want to hear more about your brand right from the start", Mailchimp November 2019.

It's a very clever move. As we all know, changing website providers and CMS is a real pain. Once you decide what system to use, we tend to stay with it.
It's a great way to increase retention and encourage their users to collect more subscribers quicker. This is good for the marketeer but also good for Mailchimp as they earn more money with their own customers.
One of the things I really like about this new feature is the reporting. You can now have all your reporting in one place. As your website is an integral part to your business so could be Mailchimp should you decide to use their feature.
Currently, the website builder is free to use. Paid Mailchimp customers can connect a custom domain name to their website. Mailchimp is also reselling domains through Tucows to allow customers to register domains through their Mailchimp account.
What do I like about the Mailchimp Website Builder?
1. Drag and Drop
If you use Mailchimp, you will find the website builder very straight forward. It's like setting up a mailer.
2. System is easy to follow.
It's quite intuitive. You can decide which page categories should appear in the navigation bar, select a homepage, include GDPR sign-up form, privacy badge, social media logos etc.
3. Tracking
The website can be tracked with Facebook Pixel, Google Analytics and their own Mailchimp tracking.
What don't I like about the Mailchimp Website Builder?
1. Mobile Page
Just like the mailers, the mobile page might not look as good as the desktop version. I'm also not entirely sure if it's a fully responsive website. There are mobile settings that can be changed like headers and font size but it's not as flexible as other content management systems.
2. SEO
When you go to settings for each of the pages you've created, you can put in SEO titles and meta descriptions. Again, it's hard to say yet how good these SEO tools are as they seem very simple in comparison to what wordpress offers, for example.
If you are a free user and decide to build your website with Mailchimp, you need to be aware that your URL will look like this: fouldscrm.mailchimpsites.com. It doesn't look great but I also doubt it will be beneficial to your SEO strategy.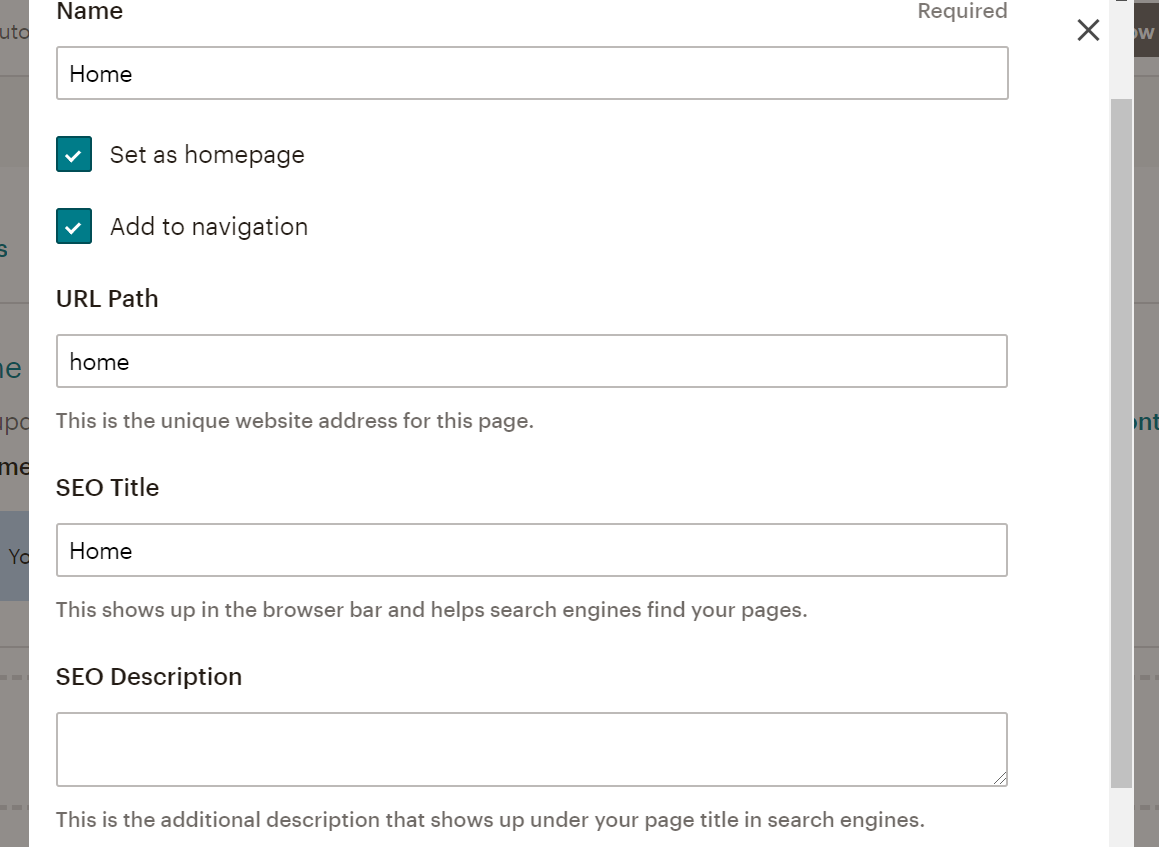 3. Wording/Phrases Used
To get a page or the entire website published, you need to click on 'Content' and then click on show page. It's not the best wording when 'Publish' would have been a lot clearer.
Final Thoughts
I think this is a really clever move by Mailchimp. It's designed to encourage start-ups and new users to fully embrace the all-in-one platform and continue to grow with Mailchimp.
The current version is still in Beta so expect a few hiccups and changes along the way.
If you have any questions, feel free to get in touch.