New Customer Journey Automation Tool & More Mailchimp News
Back in August, Mailchimp announced a major improvement to its CRM platform: it's new customer journey automation. This was then followed by the SMART Recommendation feature and the brand-new Creative Assistant which is currently live in BETA mode. So, what does it all mean?

Mailchimp Customer Journey
Mailchimp's old automation system was not the best to put it bluntly. I've had many occasions when I had to tell clients that the system cannot do this or that just yet. Now, it seems with the launch of the Customer Journey things are finally looking up.
The old automation tool was based on a single initiated trigger and was lineal. The new customer journey tool is built in a way that encourages flexible and adaptable automated workflows.
It also uses the much liked drag and drop functionality. It's easy to drag in triggers, delays, communication channels and other actions making it easy to follow the workflow you've created.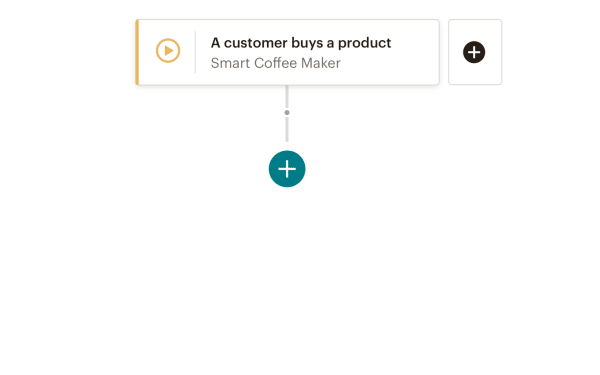 The new tool allows you to include multiple triggers that will initiate and automated workflow. These are known as starting points and include behaviours (not opened email), demographics (location), sign up form and much more.
Best of all, the new customer journey tool has branching capabilities. Best example would be: has contact opened email Yes/No for which you can then choose strategy A or B respectively to communicate to the right contact with the best messaging.
Also, these actions all work independently from each which gives you even more flexibility when creating workflows.
It's worth keeping in mind that the customer journeys don't need to evolve around email. These can be used for CRM purposes for example list cleaning or tag management.
My Verdict On Mailchimp's Customer Journey
I think it's a huge improvement and should especially be of interest to medium sized businesses who have more complex data on their customers. For them, the old automation tool could simply not cater for all the different automation needed to keep customers happy.
The tool itself is very similar to the Active Campaign setup. Personally, the reporting might still need a bit of work but at least the functionality has improved massively.
Please be aware though that not every user in Mailchimp has full access to the customer journey tool as it's linked to the pricing scheme. I think that's need re-evaluating.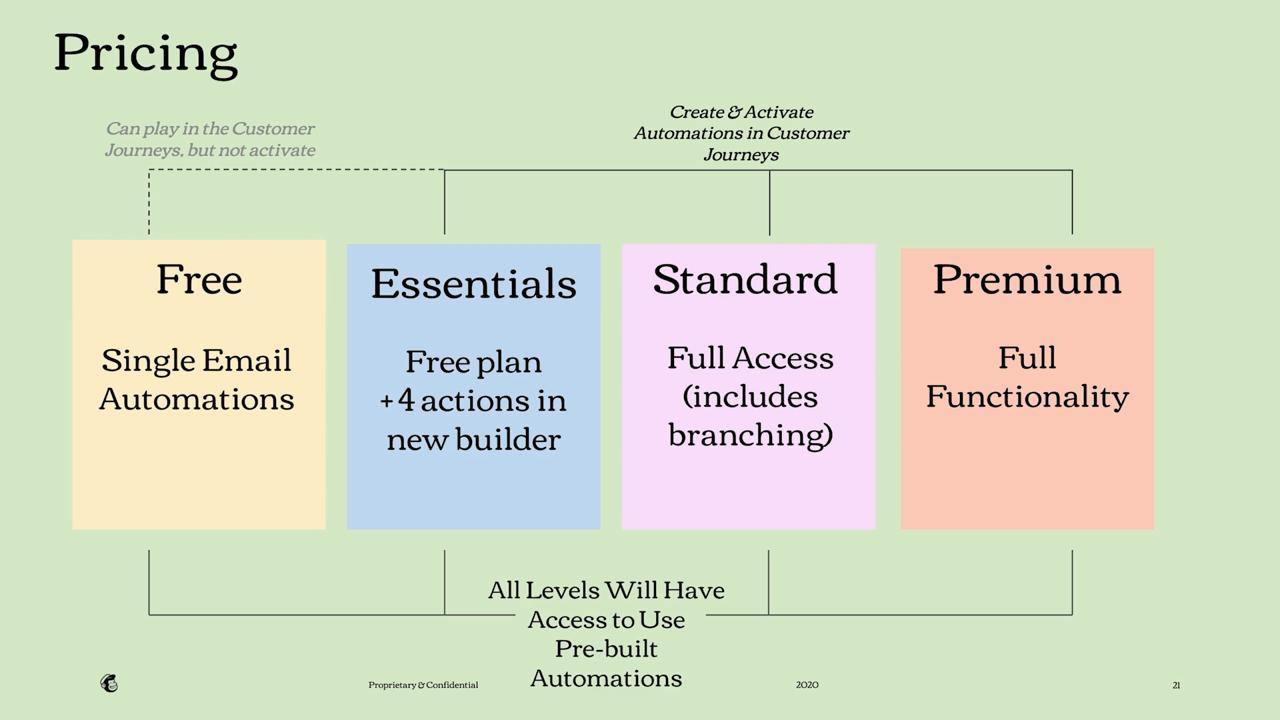 Why Should You Start Using Automated Workflows
There are five simple reasons why everyone should embrace automation:
1. Easier personalisation
2. Manage data better
3. Nurture leads effectively
4. Save time
5. Improved timings (right content at the right time to the right person)
SMART Recommendation
SMART Recommendation has been around for a while but it might be good to outline the existing Mailchimp tool a bit.
It consists of three main components:
1. Know and grow your customers
2. Build smart content
3. Know how to optimise
Each component includes handy tools that can support you in getting better results out of your marketing campaigns.
For 'Know and Grow', the tools include lookalike audience, purchase likelihood and customer lifetime value. Based on the information provided, you can segment your data better and nurture your customers better as you provide the right messaging to them.
Point two doesn't include too many tools but you might have noticed that Mailchimp provides you with a subject line helper. It flags up subject lines that are too long or use too many emojis. In this component, you can also find the product recommendation tool which is extremely useful.
Last but not least, we've got send time optimisation and next best actions which are part of the optimise component.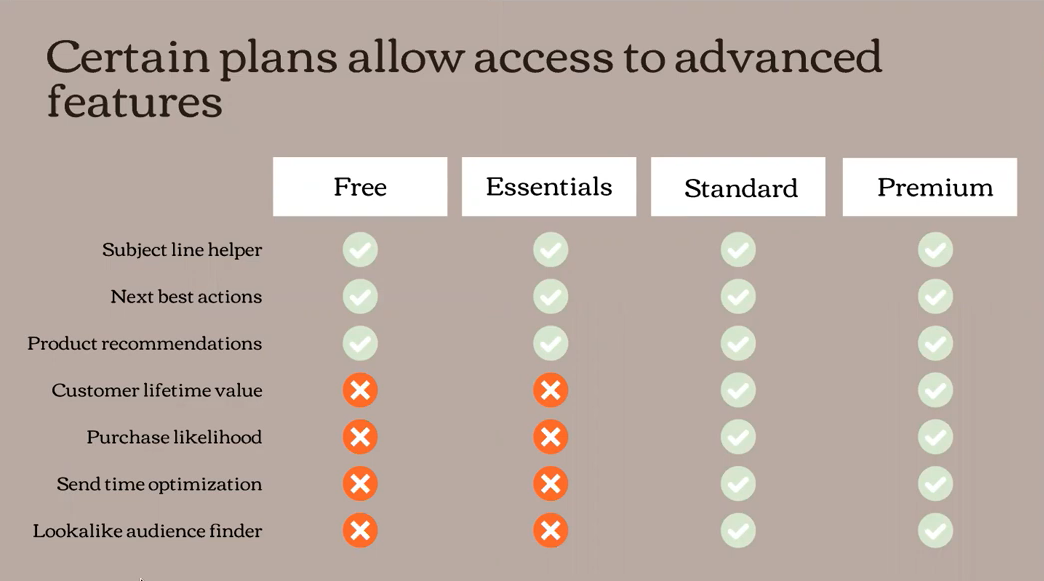 Creative Assistant
This is a brand new tool which just launched on Mailchimp. The main aim is to reduce time spent on creating on brand images. The new AI tool can create those for you. All you need to do is upload font, colour hex codes and logo and apparently the system will do the rest.
I haven't used this tool yet so I can't really say much about it. It would be interesting to know though what graphic designers make of it.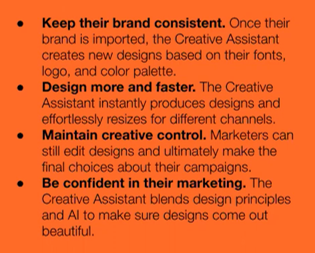 More Mailchimp Updates
Over the next coming weeks, Mailchimp will announce further updates so keep an eye out for more announcements.